Doctors' union says a few dollars is no substitute for good conditions and safe staffing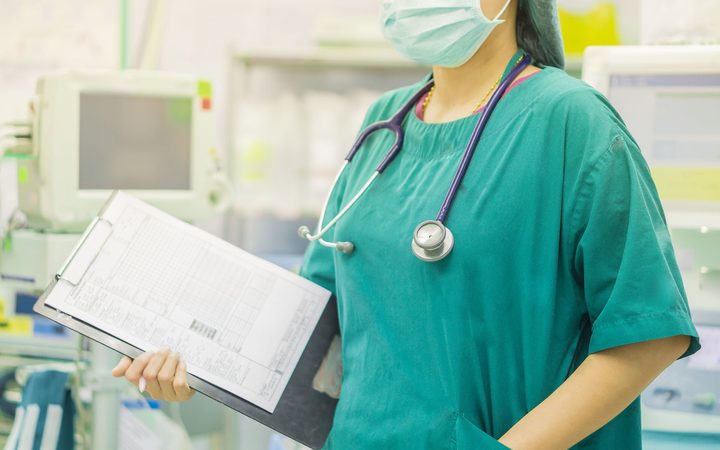 The senior doctors' union says health boards are lazily and cheaply trying to improve staff wellbeing, as they work overtime, double shifts and are critically understaffed.
The Association of Salaried Specialist Physicians says giving staff a few extra dollars is not a substitute for hiring more staff and providing adequate rest and meal breaks.
The union says the Capital and Coast District Health Board paid an additional $10 into staff bank accounts on top of their normal pay, which caused pay issues and some employees were left with less than normal.
At Wairarapa DHB, staff were handed literal peanuts – "an irony they haven't lost", said union executive director Sarah Dalton.
"It's like life meets satire, really, just a little peek. It's disappointing when an extra $10 in your salary is paid out as a taxable amount rather than a tax-free allowance, so that your total salary decreases.
"I'm sure that wasn't the intention, but it's just not thought through," Dalton said.
Dalton said these moves may have been well-intentioned but were tone-deaf.
She said staff wellbeing would be better bolstered with safe staffing levels and fairer pay.
"We also have healthcare staff who cannot take leave at the moment because there is no coverage, or they cannot access basic rights like rest and meal breaks.
"A little money for coffee and boxes of snacks is no substitute for decent conditions and sufficient staff," she said.