'Glimmer of Hope, Happiness': Mom Raises Money to Help Comfort Parents with Children in Southlake Pediatric Unit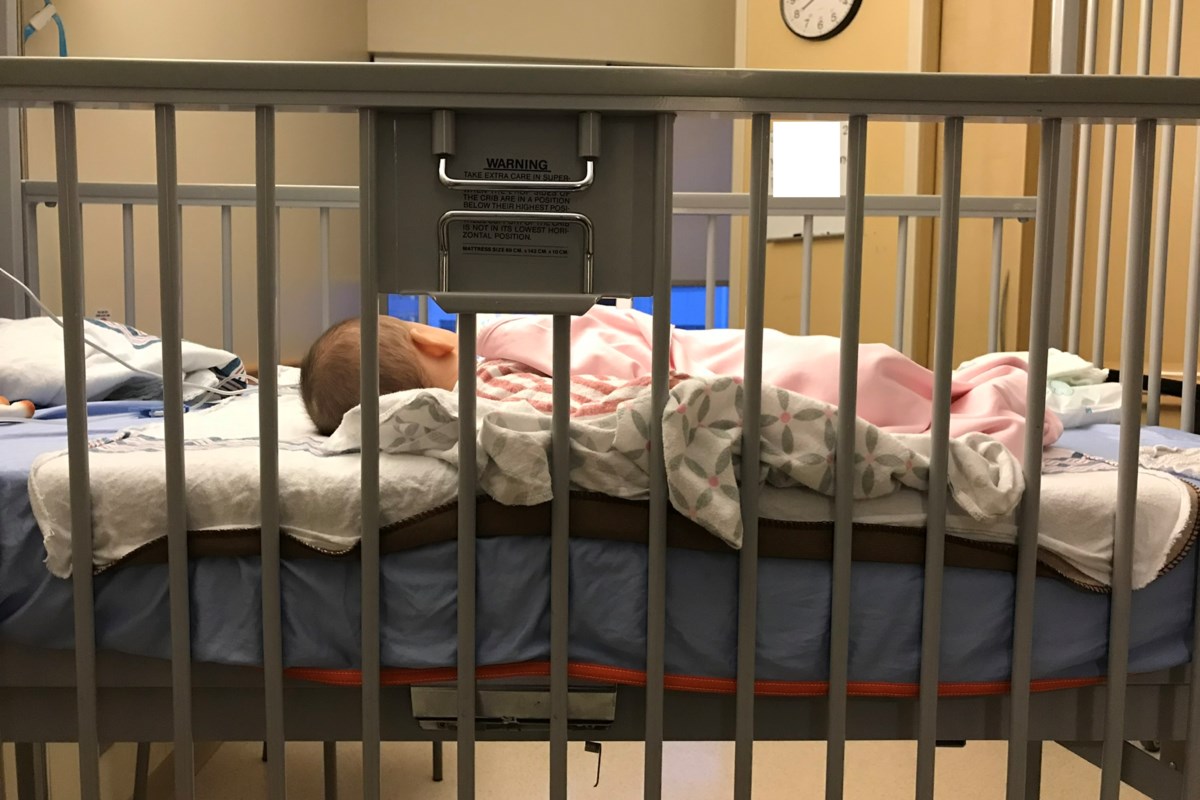 Chanel Peri increased her fundraising goal after the first was reached in less than 24 hours thanks to a generous donation
After spending four days in the pediatric unit at Southlake Regional Health Center with her then five-month-old daughter, Chanel Peri realized how uncomfortable the situation can be.
In early 2020, at the very start of the pandemic, her daughter had been back and forth to the doctor for a fever she couldn't shake.
"It was scary, it was a scary time," Peri said.
She added that at the age of six, she lost one of her younger cousins ​​to a childhood illness and that has really marked her to this day.
"When my own kids are sick every parent worries, but I think for me I'm just more sensitive to it," she said.
Eventually, their pediatrician ordered tests and discovered the infant had a urinary tract infection. Antibiotics were prescribed, but since they didn't seem to help, Peri ended up in the Southlake Emergency Department in Newmarket with her little girl.
The baby underwent an ultrasound, where they found an abscess on his kidney. It was then that they were unexpectedly admitted so that she could receive IV antibiotics.
"I really didn't think we would have to be admitted. I was not prepared, I had nothing but the clothes on my back, "said the resident of the King.
Their stay only lasted four days, but it was then that she realized that some extra comforts might make difficult times a little easier for parents in the neonatal or pediatric intensive care unit.
"We were fortunate to have the most amazing nurses looking after us. We were treated with so much love and care. It had a huge impact on our family and we wanted to give back a one way or another, "she says on the fundraising page.
After talking with other parents who went through the same thing, she realized that she needed toiletries.
"This is not a hotel, they are not looking to accommodate parents," she said. "It's not a priority for the hospital and I don't expect it to be."
That's why she recently launched Happiness is Sharing GoFundMe to purchase items like these, while the hospital can focus on funding other needs.
"There you are, already worried and you just want something that gives you a little glimmer of hope and a little glimmer of happiness," Peri said.
His campaign was launched in early July to raise $ 5,000 to purchase items like a mini-fridge so parents can eat without leaving their child, gift cards for parents and nurses, healthy snacks for nurses, toys and activities for the children in the hospital.
When she started it she said, "I'm going to aim for $ 5,000 because it would be phenomenal, but I won't be disappointed if I don't get it because I'm aiming high enough."
However, within 24 hours of the page uploading to GoFundMe, Peri received a notification that she had already achieved her goal.
She then realized that a couple, Giocondo and Connie Niro, had donated $ 5,000.
"Oh my God. That was my reaction," Peri said.
She knows the generous donors through someone else and says they are naturally caring and generous people.
"They care about other people a lot," Peri said. "They are no strangers to giving."
Although she has already achieved her goal, with encouragement from her husband and mother, she will continue the campaign, adding that she would like to reach $ 10,000 by the end of the year.
"The more we can do the better," she said.
Peri also hopes to take what has already been donated and start purchasing items for the Newmarket hospital, saying, "There are people in the hospital today who need things.
This isn't the first time Peri and her family have felt compelled to give back to the Southlake Pediatric Unit after their time there.
Shortly after their discharge, she contacted the pediatric manager at the hospital to find out if she could donate a leather recliner.
Peri said that the first night in the hospital she stayed all night in an old wooden rocking chair because she didn't want to leave her daughter.
"That wooden rocking chair, she killed me the first night. I stacked blankets and pillows and everything to try to make it comfy and you put something slippery on something wood, it's going to slide right away, "she said.
The next day she was sore and exhausted and when it was all over, she said to her husband, "I don't want a parent to have to go through this. If we can at least take that out of the equation, take that discomfort, that worry, that nuisance into the process out of the equation, at least they might have a place to rest next to their child.
Peri, who is a nutritionist, also launched another campaign last year, selling recipe calendars that raised $ 2,000, half of which went to Southlake while the other half was donated to SickKids, she declared.
This year, she is happy to start over and go even further.
"We took a bad situation that could have been a lot worse… we took this situation and said we didn't want anybody to have to go through (this)," Peri said. "We cannot eliminate disease, we cannot eliminate disease, but we can make people more comfortable. "