Grace of the Day: One Path to Happiness and Mental Health | Lifestyles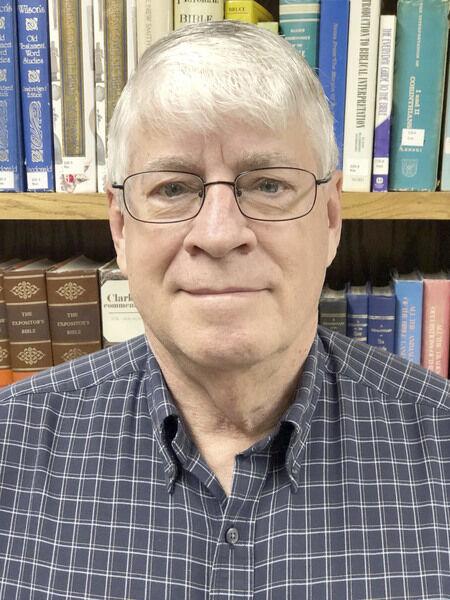 When God created Adam, the prototypical man, he formed him from the dust of the earth and then breathed into him the "breath of life". In Hebrew and Greek (the Old and New Testament languages, respectively), breath and spirit are the same concept, and they are both translated from the same word.
Before man had a conscience, and certainly before he had self-awareness, he was filled with the spirit of God. This spirit gave him life and turned dirt into a human. In this spiritual being have been added gender, psychology, personality, intelligence and all the aspects necessary to complete a human. Each of these facets of a person must intersect and complement each other for this spirit based human to find peace. Any conflict between these facets will lead to inner turmoil, or in the terms of modern psychology: anxiety and depression.
A misaligned spinal cord puts excessive pressure on various vertebrae, creating pain and discomfort. Increased misalignment can damage the nerves inside the cord, leading to paralysis or even death. When your worldview doesn't match your core beliefs or psychological orientation, your result is inner conflict and often disturbing feelings that something is wrong, even if you can't pinpoint the source.
Every culture and civilization throughout history has loved something. Whether it's offering food or virgins to the volcano to appease its anger, the litany of gods worshiped by the ancient Egyptians, or the multiple gods of the Greeks and Romans, humans obviously worship. What you worship is what you devote yourself to, what you serve. Some serve power, wealth, sex or drugs (a particularly demanding god) but everyone serves something or someone. From this we can deduce that humanity has an intuitive desire / need for worship (service). This desire was instilled in Adam by God and passed on to all humans who descend from him. It is as if the spirit of God is imprinted in our DNA.
Since this spiritual facet is fundamental to how we were created and therefore who we are, any misalignment of your other facets with this fundamental facet will lead to internal conflict and emotional and psychological pain. Just as the misaligned spine registers increasing pain in order to call our attention to the crisis, our mind cries out when we lack inner peace.
You can deny it or cure it with temporary numbness, creating a god who will overpower you mercilessly through addiction. You can exercise, sleep too much (a form of avoidance), try to gnaw on it (emotional eating), singing, doing yoga, or looking for any kind of mind-numbing distraction, but you'll always come back to emotional pain. They are all like alcohol or drugs, they temporarily ease the pain but you finally have to get back to it, with the added consequences of addiction.
If you've ever considered seeing a counselor for feelings of anxiety or depression, but you don't even know how to express your feelings, think about your spiritual alignment first. It is the foundation upon which the rest of your being rests. It's amazing how your spiritual alignment will automatically adjust your psychological and emotional alignments to bring you into harmony, thereby eliminating your pain, depression, anxiety, or just those feelings of pointlessness and emotional lethargy. You were created as a spiritual (and eternal) being and this is the foundation for metallic good health and inner peace.
Stephen Parker has over 25 years of experience as a pastor and as a marriage and family therapist.