'Happiness is a journey' | North Carolina State News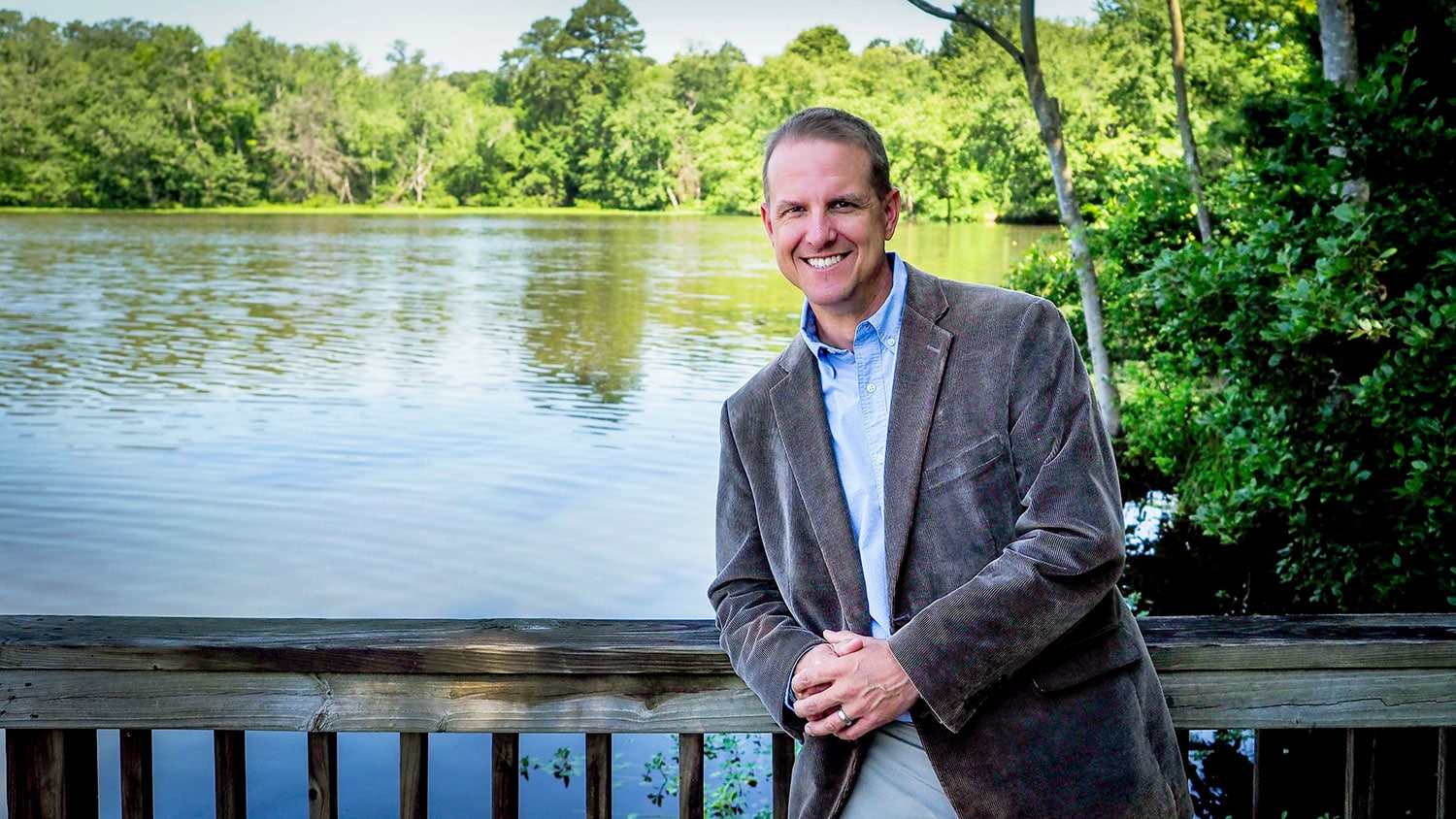 Voices is a series of first-person stories written by community members in the State of North Carolina reflecting the experiences that have shaped their personal and professional lives. Dave Herpy, 4-H camping specialist in North Carolina, is a career public servant who dedicates his life to serving others through camps, outdoor recreation and youth development.
Living the experience of losing my mother to cancer at the age of 25 completely changed my outlook on life and really helped shape who I am as a person and as a father. Trying to help and serve others and make this world a little better has been my goal ever since.
Along the way, I have identified six guiding principles that have been a driving force for my career and my life, and I want to share them with you.
But first, my story.
I grew up in northeastern Ohio, near the shores of Lake Erie. I had a connection with the outdoors at a very young age. My parents didn't have a lot of money, but we went camping as a family together from the age of 3. My involvement with Cubs and Boy Scouts also fostered my love of the outdoors and helped me develop long-standing hobbies like biking, hiking, and rock climbing.
I grew up in a close family, with a younger brother and parents who taught me the value of hard work. My mother and I were particularly close – she was always there for me.
When I was in high school, a mole was removed from her shin. The dermatologist discovered it was melanoma, so they removed more skin around it. They thought they had all the cancer, and my mom went on with her life. She gave birth to my sister about a year later when I was almost 18.
In my final year of high school, I auditioned for music programs at several universities and won a scholarship to study music education at Kent State University. But during the summer after graduation, I started working at the YMCA as a camp counselor, and everything changed.
Working at the YMCA opened my eyes to the possibility of a career related to my love of the outdoors, and I just couldn't see myself being a music teacher. So I retired from Kent State and enrolled in my local community college while continuing to work part time for the YMCA.
After two years, I obtained an associate's degree from Lakeland Community College. Realizing that I could make a difference for the children and families in our community – while staying connected to the outdoors – inspired me to transfer to Kent State as a junior to pursue a bachelor's degree in recreation management.
Then, during my last year of college, my mother's cancer came back.
Doctors found a lump in her groin and found it to be melanoma that had spread to her lymph nodes. She started the treatment when I began my graduate studies at Ohio University in 2001.
"Always uplift others"
I traveled a lot to see her during those years when she was ill, and I was fortunate enough to meet my wife Courtney on a visit towards the end of my mother's illness. We connected through mutual friends at a homecoming event in Kent State and found that while we had never met in college, we had actually lived in the same dormitory.
Courtney and I got engaged a few months later, and I'm so thankful she got to meet my mom. I remember telling him that Courtney was "the only one", without a doubt.
My mother has tried various experimental treatments over the past few years, but unfortunately there is no cure for melanoma, it is the deadliest form of skin cancer. She died on November 7, 2004.
She had a huge impact in our community, even though she was only 44 when she passed away. During the calling hours before his funeral, the line flowed through the door and the church was packed.
In memory of my mother, a family friend purchased a wheelchair lift for one of the entrances to the church. The plaque on it reads: "In loving memory of Maria Herpy, who always uplifted others. "
My mother didn't have a career – she didn't have a lot of material possessions – but she loved life. She loved being a mom. She loved her purpose in this life. She lifted the others up. And I try to do the same with my family and those I interact with every day.
A new chapter
I had struggled with depression since my mother got sick and after her death I had several major episodes. She had actually been the first person to help me get treatment for this, so I was able to get by by continuing to see a counselor and take medication.
I mean to those who are going through difficult times – especially now during the Covid-19 pandemic – don't be afraid to ask for help, personally or professionally. Mental health is so stigmatized in our society, which is unfortunate. I think we need to be able to have these conversations because they are so important.
About a decade after my mother died, Courtney and I decided to move to North Carolina. It was our family's dream to live here, so when I discovered the opportunity to work with North Carolina 4-H, we decided to move. Courtney is a CT technologist and has found a position at the hospital near us.
Working for 4-H is a natural fit for me. Being able to make a difference in the lives of young people and citizens across the state is so important. And I appreciate that our programs focus on the individual as a whole, including physical, mental and emotional health.
Courtney and I have four children aged 2 to 10. Our life is busy and I couldn't be more grateful for the privilege of being a husband and father.
The 6 Ps
There are six principles that have contributed to my happiness in my career and in life, and I want to share them with you. But first, it's important to recognize that happiness is a journey, not a destination. In addition, the concept of "6 Ps" is not my original idea. Google and you will find a wide variety of information.
Here are my 6 P's for career and life happiness. I encourage you to discover yours.
Objective. First of all, we need to find out our purpose in life or our "why". It should guide every decision we make and provide direction in career and life. As Mark Twain said, "The two most important days of your life are the day you are born and the day you find out why.
Passion. Passion is the second close. When you follow your passion, you will almost always be happy. Although you have days of highs and lows, following your passion will help ensure more days of highs than lows. If you follow your passion, happiness will follow you.
People. People should always be your top priority, especially in a leadership role. When people are your top priority, you'll be focusing your effort, energy, and time on serving them. Leadership is about serving others. Put people first and they should be happy with you.
Priorities. Keep your priorities straight. For me, my priorities in order are: my family, my team, my career and my hobbies. My family comes first in everything I do and every decision I make. When you keep your priorities straight, you will be happier.
Positivity. Maintaining a positive attitude in all situations can take you a long way in life. While some situations can be disappointing or frustrating, it's how you deal with people with a positive attitude that can make the difference. As Charles R. Swindoll said: "Life is 10% of what happens to me and 90% of how I react to it.
Perseverance. Perseverance is defined by Merriam-Webster as "a continuous effort to do or achieve something despite difficulty, failure or opposition". It is true that we learn more from our failures than from our successes. It is our ability to pick ourselves up and continue after setbacks that will determine our happiness. As the saying goes, "When the going gets tough, the tough ones get going. "