Home health care has gained a greater share of post-acute admissions after COVID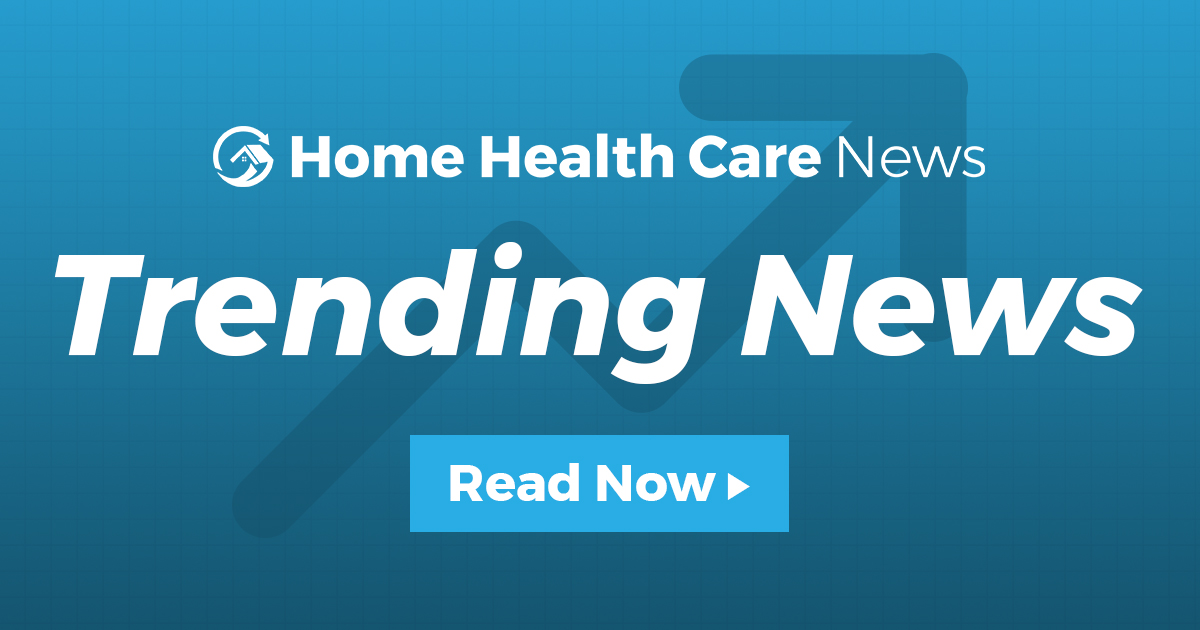 The home healthcare industry gained a larger share of post-acute care admissions after the onset of the COVID-19 pandemic, new data shows.
There was certainly a feeling at the time that home health agencies were gaining more patient admissions that might previously have been referred to skilled nursing facilities (SNFs). And while some data has already reflected this, if there was any doubt, the July 2022 data book from the Medicare Payment Advisory Commission (MedPAC) should put this aside.
"In March 2020, at the onset of the COVID-19 public health emergency, the share of inpatient hospital discharges referred to NFS fell to 16.6% and by October 2020 had reached 14.9%," pointed out the data book. "In contrast, the share of home care services increased to 20.9 percent."
This shift was due to the pandemic-related struggles SNF faced, both at the start of the pandemic and throughout its first year. As of March 2021, nearly one in 10 nursing home residents had died from COVID-19, according to The COVID Tracking Project.
"The shift to home health care reflects the pandemic-related effects experienced by nursing homes and the reluctance of recipients to use it," MedPAC said in its report.
At the time, while SNF operators recognized the trend highlighted above to some extent, many of them believed strongly in the idea that trends would recalibrate once the COVID-19 situation normalized.
Home care providers, however, had other ideas. The Choose Home Care Act of 2021 — which would create a supplement to home health benefits, providing more options for nursing home-eligible Medicare beneficiaries — is proof of that.
"I've been in the home health field for a long time," Joanne Cunningham, executive director of the Partnership for Quality Home Health Care (PQHH), told Home Health Care News last November. "And there's always been this question of, 'OK. What percentage of patients with NFS could be appropriately and safely cared for at home?'
However, despite strong bipartisan support, the Choose Home legislation encountered obstacles that prevented it from being enacted.
Fewer home health agencies
The number of home health agencies in the United States has once again declined, according to MedPAC data, despite growing support and demand for their services.
This decline has continued since 2013 after several years of "substantial growth". From 2020 to 2021, the decline was most visible in Texas and Florida, two of the states that experienced considerable growth at the turn of the century.
Above all, there were 91 fewer branches in 2021 than in 2020, a decrease of 0.8%. This is a slightly smaller drop than other years from 2017 to 2021, where the average drop was around 1%.
Despite the share of post-acute care admissions favoring home care providers more during the early stages of the pandemic, care was still disrupted.
"Total expenditures decreased by 4.7% and the number of beneficiaries using home health care decreased by 7.3%," MedPAC wrote. "However, the decline in volume in 2020 was concentrated in March and April of that year."
At the same time, the number of beneficiaries fell more than the fall in total expenditure, which means that the average payment per home care user increased by 2.8% in 2020.