How spirituality and religion play a role in black mental health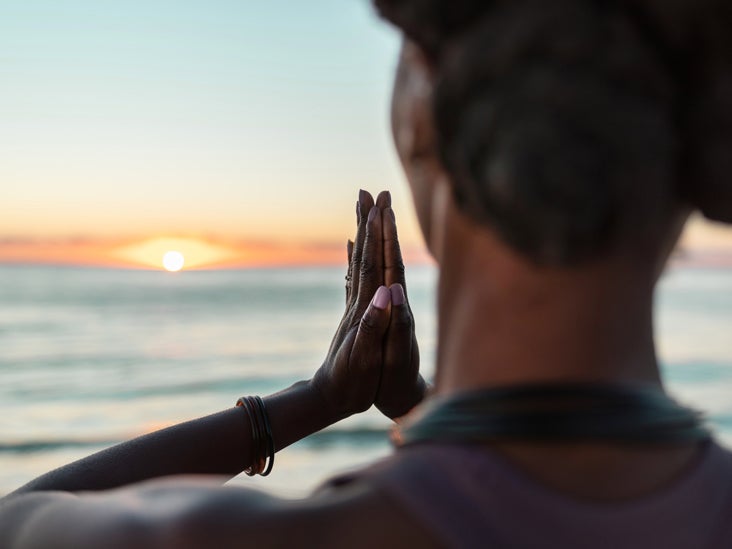 Even in the midst of suffering, the black spirit cannot be silenced.
White supremacy has many faces and uses many tools.
This led to the creation of the idea of ​​race and otherness, subjugation, slavery and colonization of a whole continent of peoples.
There is no corner of the earth that he has not touched.
At the root of all of this is the message that one way is right and that one type of person is the right type of person.
The United States may have been founded on the idea of ​​religious freedom for settlers, like Quakers, Shakers, Puritans, and Protestants who wanted to believe and practice differently from what the monarchy dictated.
Unfortunately, this so-called freedom came at the expense of the freedom of others.
But all was not lost.
There have been vehement attempts to strip black people of our language, religion and cultural customs. Yet we ultimately never lost the religious and spiritual practices that kept us connected to our source.
These practices have nurtured and protected the black community throughout the trials we have faced, even when they have had to be hidden, adapted and syncretized with the religion of the oppressor.
This adaptation is evident today in the flexibility of black spiritual systems and the way we have used them to get through some of the most difficult times in our history.
Before wellness and sanity came into the picture, there was still the "black church," providing a north star in dark times.
In the New World, blacks have embraced Christianity, but have syncretized the religions of our homeland with the religion of our oppressors.
According to a 2014 PEW Research Center study, 79% of African Americans identified as Christians.
This is commonly seen in island countries, like Haiti and Cuba, as well as in Central and South American countries, like Brazil. Here, Christianity has been combined with the Traditional Indigenous or African Religion (ATR).
Some new forms include:
Lucumí
Santeria
Candomble
Vodun
Many others exist without a name, but just because they don't have a name doesn't mean they aren't significant.
Many of these traditions include music, especially drums, tambourines, clapping, stomping, and shouting. The presence of these signature elements in black American religious services is distinctly African.
Services like these have acted as the cornerstone of the civil rights and black liberation movement, providing a crucial source of healing, community and strength in the midst of unspeakable pain.
These beliefs and rituals were the first line of defense in protecting black mental health.
There is no denying the benefits of religion and spirituality on mental health.
The National Alliance on Mental Illness states that "spirituality also incorporates healthy practices for the mind and body, which positively influence mental health and emotional well-being."
In an article in the Journal of Religion and Health, author Archie Smith Jr. argued that religion and spirituality are central to the black experience.
"Ignoring the religious nature of human beings while seeking to restore them to mental health would not only trivialize a vital mental health resource in the black experience," Smith wrote. "It would move black people further away from awareness of the creative and spiritual depths in which their humanity participates and on which their total well-being ultimately depends." "
For many blacks, and certainly for those of the past, total well-being depends on the roles and rituals of spiritual practice.
This means that spiritual well-being is inextricably linked with mental well-being – the two practices work in tandem, not separately.
Nicole Shawan Junior is a former prosecutor turned multidisciplinary storyteller.
She was brought up in two churches: Evangelical with her paternal grandmother and Catholic Mass with her maternal grandmother.
She loved going to both wards as a child, but things changed as she grew older.
"I started to wonder what it was like to be constantly bombarded by a white Jesus," Junior says. "I was really starting to question Christianity and Catholicism because not only was my gender identity booming, but also [as] my political identity was asserting itself.
When these seemingly contradictory identities emerged, Junior began to move away from the church.
Stephanie Jones, LCSW, owner of the Lifestyle Management Counseling mental health group, is the daughter of a pastor.
She has served on the board, led devotions, and even taught Sunday School.
"I have always been very rooted in the foundation and the church system," Jones says. "As you get older and really begin to explore religion and spirituality on my own, it disconnects you from the actual church system."
After that, Jones says she focused on connecting with her source.
Find spiritual and mental well-being
Mental and emotional health is different for everyone. Some ways they are expressed can be:
For Junior, reconnecting it all started with a dream.
"In my dream landscape, I walk on water in an ocean," says Junior. "It was bright sunshine. Then, in front of me, this… brown-skinned brother – probably Hennessy's color – walks up in front of me, coming out of the water, and he starts telling me about who I am and where I'm from.
Junior researched her dream, sharing the details with people she trusted.
This led her to learn more about the Yoruba people and their worship system. She learned that the man in her dream was the non-binary Orisha, or deity, Olokun.
"I would say that before I found Yoruba, before Olokun said to me, 'Come on, come home', I didn't really have any mental health practices," Junior says.
Instead, she processed and decompressed her stressful career as a prosecutor by smoking a pack of cigarettes a day and running on the treadmill at the gym.
"It wasn't until I started researching Yoruba that I realized that, yes, you have to go to your ancestors, you have to be good with your ancestors, you have to talk to them," says Junior. . "You must pray for their evolution, their enlightenment and their progression in the spiritual realm."
It was an important step for Junior to reconnect with his lineage.
Whether through prayer, ancestor worship, conversation with the Creator, or meditation, all of this is a way to support mental health and find inner peace.
"Meditation is like that closest space where you can have a deep conversation with God, because you can really turn down the noise, turn down the distractions and everything that is going on, and just be in your own head and try to find. that vibration of calm, "says Jones.
Meditation and personal research are just two of the tools Jones suggests to his clients. When she learns that they can have a spiritual base or practice, she also suggests this as another tool to deal with it.
"I've noticed spaces where I can be a lot more honest about spirituality versus where I might need to slow down a bit more, because in the position I'm in, you don't want to infringe on your beliefs. someone else, "Jones says.
Putting the tools to work
So how does it all fit together?
Jones says the process is different for everyone, but often the hardest part is being honest with yourself about what's going on.
"Be genuine with yourself, don't apologize for what you need," she says.
For Junior, an honest review led to a transformational change in his life.
She found a purpose in writing and powerlifting. She pushed in these new ways to heal her mind and body at the behest of her ancestors.
Four or five months later, the experience has become cathartic.
"The mind, the body, the spirit, you know, all of that on every level," says Junior. "I know this only happened because I found my religious tribe. I had found my religious home.
Junior credits finding his spiritual path by helping him break free from the fear imposed by white supremacy.
While ancestral religion was an integral part of Junior's journey, working with a mental health professional can be just as profound.
"The two have a very close relationship," Jones says.
For many black people in America, the relationship between mental health and spirituality is vital.
It provides the foundation for confronting the evils of racism, prejudice, police brutality and manifestations of white supremacy in all its microaggressive forms.
Whether you grew up in an organized religion, adopted a spiritual practice, sought mental health support or not, it is never too late to incorporate one or all of these practices for your well-being.
"It's never a thing. Recognize it's a recipe, "Jones says. "You have to take these things out of your toolbox [and] don't apologize and don't be afraid to share what's going on.
You can share and connect with:
"You have to be honest with someone, but it has to start with being honest with yourself," Jones says.
Junior agrees.
"You don't have to sit on someone's couch for over a year to regain mental well-being," she says.
It can start in your own garden.
You can say inchallah, amen, asé or namaste.
You can pray to Jehovah, Jesus, Oludumare, Buddha, Vishnu or your ancestors, or you can sit in silent meditation.
Either way, there is help, there is hope, and there is healing in connecting with yourself, your community, and your ancestors.
Regardless of the legacy of racism, the power of the human spirit can never be taken away.
---
Nikesha elise williams is a two-time Emmy Award-winning producer and short story writer. Nikesha's first novel, "Four womenReceived the 2018 Florida Authors and Publishers Association President's Award in the Contemporary / Adult Literary Fiction category. "Four Women" was also recognized by the National Association of Black Journalists as an outstanding literary work. His latest novel is "Beyond Bourbon Street".