Joely Rodríguez caught chilling in the eyes of Coors hitters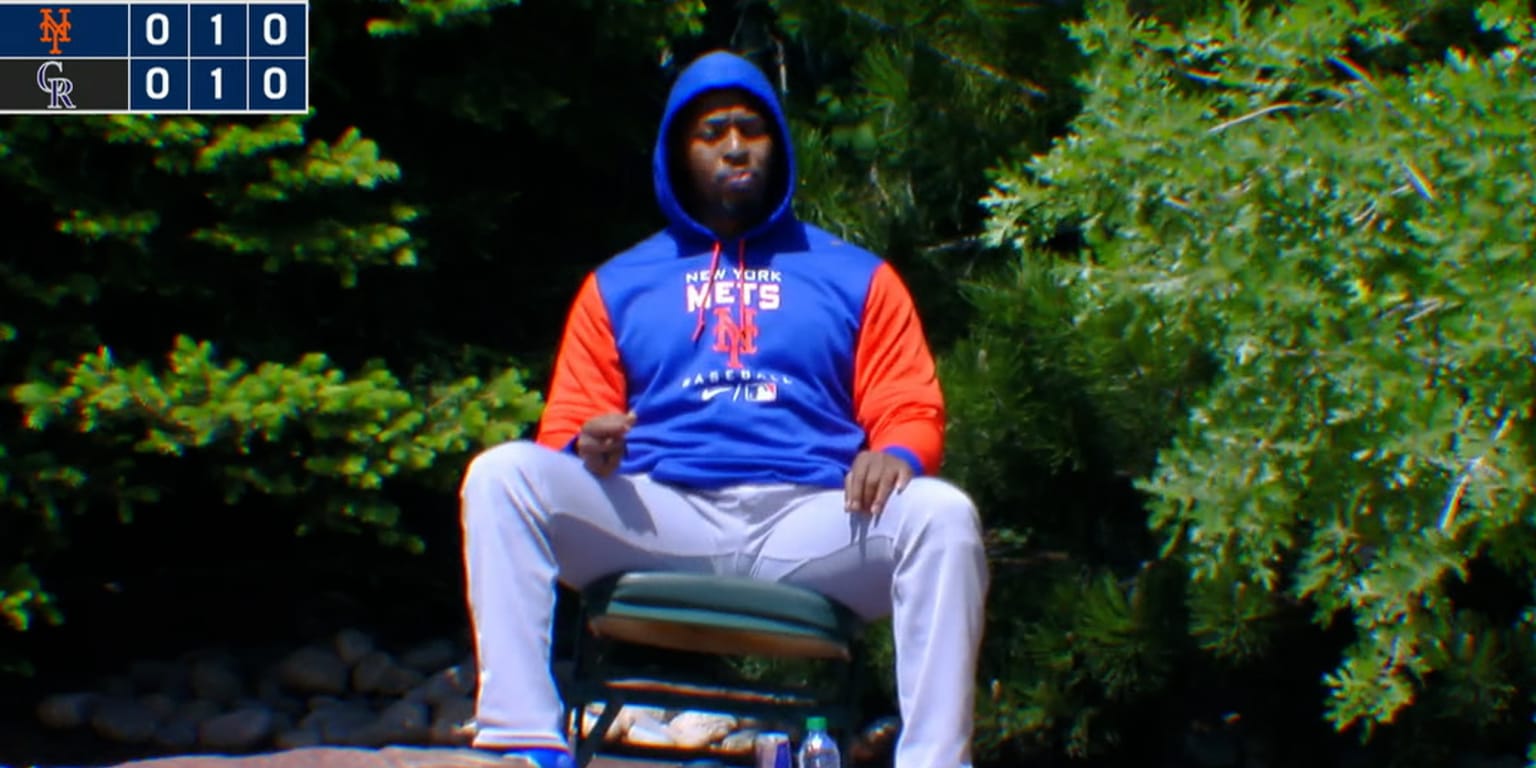 DENVER — Sometimes a man just wants to drink his Red Bull in peace.
Such was the fate of Mets reliever Joely Rodríguez, who was watching Sunday's 2-0 win over the Rockies from the bullpen at Coors Field when he decided he wanted a better vantage point to take in the procedure. So Rodríguez grabbed a chair, a massage gun, a bottle of water, some sunflower seeds and, of course, his trusty energy drink, then climbed to the top of the pile of rocks that adorns the batter's eye in the center field.
With a hoodie protecting him against the chill Denver wind, Rodríguez found his Zen — until a Coors Field security guard knocked him off his perch.
"It was just something I wanted to do," Rodríguez said through an interpreter. "I didn't think it would be, like, a big deal that I was sitting there. I just went there to relax. It was a good sight.
Coors Field's batting eye, which includes both the rock pile and a wooded area, has intrigued relief pitchers for years. In 2015, television cameras caught Mariners reliever Fernando Rodney trying to find a shady spot among the pine trees on a hot August afternoon. Rodney looked like a spy that day, peering behind an evergreen tree.
Rodríguez, on the other hand, didn't crave shade or protection from the elements – he simply wanted that elusive Sunday vibe, which he greatly enjoyed until "someone kicked me out."
"They said you couldn't stay there," Rodríguez recalled with a laugh.
Whatever relaxation Rodríguez got, it did him good. The left-handed specialist was back in the bullpen by the time the phone rang for him in the eighth inning, with slugger Ryan McMahon up to bat in a two-run game. On his first and only pitch of the afternoon, Rodríguez pinned McMahon with a fastball to get out and miss potential ties on base.
"I'm always relaxed whenever I find myself in a situation," Rodríguez said. "Fortunately, everything went well on this outing."