life, freedom and the quest for happiness | New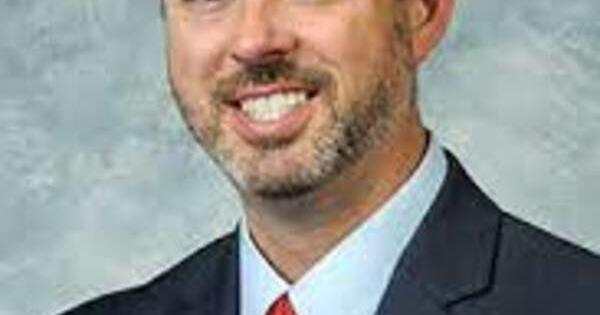 We hold these truths to be self-evident, that all men are created equal, that they are endowed by their Creator with certain inalienable Rights, among which are Life, Liberty and the pursuit of Happiness.
The opening words of the Declaration of Independence never fail to remind me of how incredible our nation's beginnings were. The entire document is a simple statement of just over 1,300 words. However, he set the world on fire by warning King George III and Britain that the American colonies were willing to risk everything for what they saw as an opportunity to chart their own course.
While Thomas Jefferson began the first draft declaration a month prior, a committee was tasked with crafting the final version after 12 of the 13 colonies with delegates to the Second Continental Congress voted to approve a motion declaring independence. July 1. took two days to complete the statement and two weeks to absorb it – a phrase still used today to ensure the final version is correct and reflects all changes made. Most of the convention delegates actually signed the document on August 2.
I have not lost sight of the fact that it was a legislative body that voted to take this step. Our very nation was founded by those who faithfully expressed the will of the people they represented. In fact, only 12 states initially voted for independence because New York delegates to the conference waited until their local assembly gave them its approval to do so.
It took over 11 years and several attempts to bring the United States of America together, but the crafters of our Federal Constitution did so in 1787. Their goal was best summed up by the words found in the document's preamble: "in order to form a more perfect union."
Although the Constitution has been amended 26 times over the past 235 years, it remains our country's governing document that establishes our national government and basic laws, as well as the guarantee of our basic rights. Changes are difficult to make because changes must follow intentionally complicated processes to ensure that changes are not made in a hurry. However, it can be interpreted incorrectly and has been so many times. It's nothing new as we've seen throughout our history, from Dred Scott to Roe v. Wade. However, if recent decisions by the Supreme Court of the United States (SCOTUS) are any sign, we have entered an era with a renewed sense of commitment to upholding our Federal Constitution.
While many talk about the Dobbs case, the Court also decided to preserve individual liberty and limit federal government interference in other cases. Earlier this year, SCOTUS ruled that the federal government cannot compel employers to require employees to receive Covid vaccines or take Covid tests (NFIB v. Dept of Labor); that the government cannot discriminate against denominational schools by providing public subsidies to private schools (Carson v. Makin); and that an agency of the federal government has only the power conferred upon it by Congress (West Virginia v. EPA). These are great victories for the very ideals upon which our nation was founded, and I hope we will see the SCOTUS continue to faithfully uphold our Constitution.
As we marked Independence Day with picnics and fireworks, our founders forged this nation under far more dangerous and deadly circumstances. They were far from perfect, but the America they dreamed of continues to be better every day because of their courage and commitment to basic truths. I hope the SCOTUS decisions will cause us to think more about the role not only of our federal government, but also of our state and local governments.
In the meantime, I can be reached via the toll-free messaging line in Frankfurt at 1-800-372-7181. Please feel free to email me at [email protected]