Netherlands relaxes Covid travel rules and reopens to fully vaccinated Britons and Americans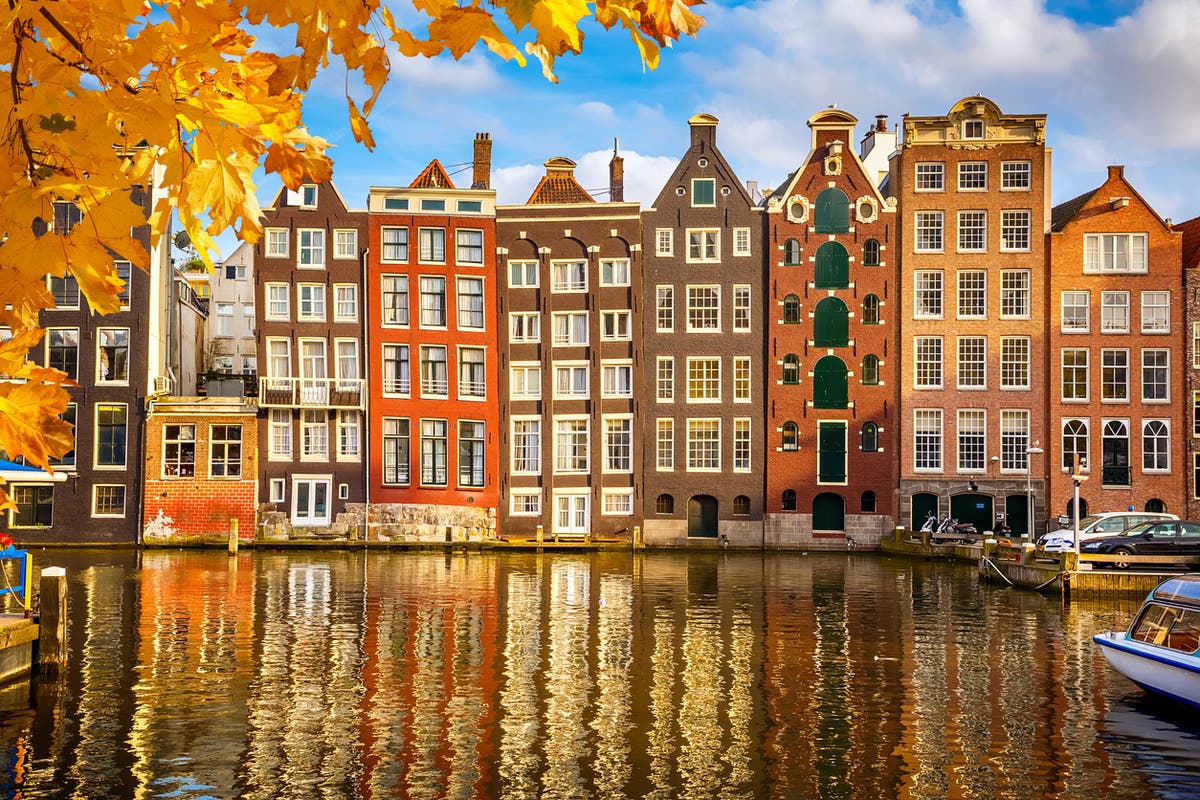 As of this week, the Netherlands is drastically reducing its travel restrictions for fully vaccinated US and UK travelers.
From September 22, double-bite arrivals from the UK and US – previously classified as 'very high risk areas' – no longer need to be quarantined upon arrival, provided that their second vaccine was given two weeks in advance.
Previously, travelers from both countries were required to self-quarantine for 10 days after landing, with a "test-release" option on the fifth day.
From tomorrow, September 25, guidelines on the ground are also easing, with authorities removing the requirement to stay 1.5 meters from others, allowing restaurants and bars to operate at full capacity again.
This means that city breaks in Amsterdam will once again become a reality; the Dutch capital welcomed more than 2.4 million British tourists in 2019.
"This is a big step forward," reads a statement from the Dutch government.
"Almost 13 million people in the Netherlands have received at least one dose of Covid-19 vaccine and more than 11 million are fully vaccinated. Hospital and intensive care admissions are stable.
"The majority of people admitted to hospital or tested positive for the coronavirus are still not vaccinated. Immunization coverage is high enough that we can lift the rule of staying 1.5 meters from others. But it is not yet high enough to do so without putting other conditions in place.
One of these conditions is the introduction of a vaccine passport, the Coronavirus entry pass, to enter bars and restaurants, festivals, concerts and sports matches, as well as cinemas and theaters. Only 13 years old and over must present the pass.
The pass is easily generated by residents on a smartphone, using an app called CoronaCheck.
Nightlife is still under review, with authorities announcing that they are "developing support measures for nightclubs and discos".
Not everyone was happy with the new rules.
The country's largest organization representing hotel companies, Koninklijke Horeca Nederland (KHN), said it was "inexplicable" that restrictions were lifted for the public as new rules were imposed for bars and restaurants, in particularly against the curfew from midnight to 6 a.m. currently imposed on the premises.
"Support for the current measures was already weak among restaurant entrepreneurs, but with this expansion and strengthening, I expect a line will be crossed and many restaurant entrepreneurs will no longer enforce the rules. "said KHN President Robèr Willemsen.
The new guidelines are expected to be reviewed by the Dutch government in November.
For more information on current travel rules, see the all info in English here.