Nick Saban happier with Alabama practice habits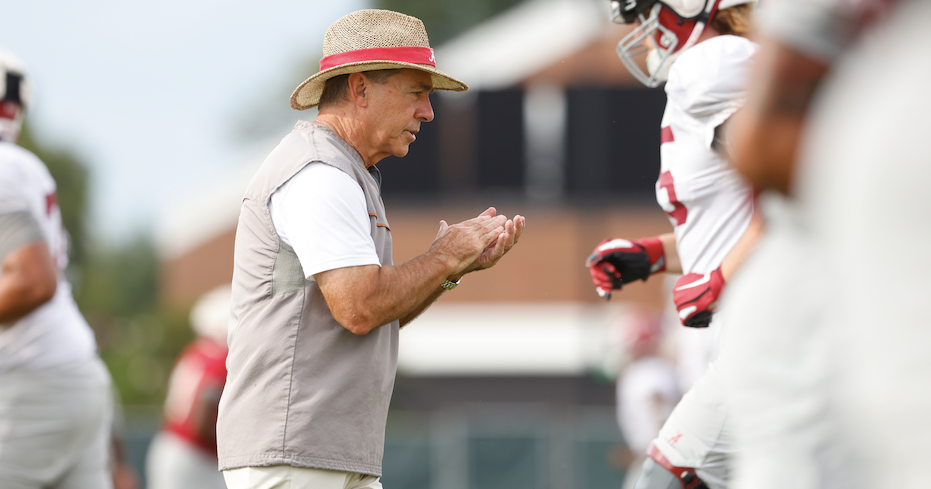 Around the same time last week, Alabama coach Nick Saban was disappointed with Crimson Tide football's preparation for Mercer. It followed No.1 Bama's 44-13 victory over 16th-place Miami in the season opener in Atlanta.
And the Tide coach was no happier after Alabama's opener at Bryant-Denny Stadium last week, a 48-14 victory over Mercer.
The term "stench" appeared when asked during the post-match press conference about Bama's performance.
This week, however, as Alabama prepares for the opening of the Southeastern Conference on Saturday in Florida, Saban said Wednesday evening during his ZOOM briefing with reporters, "We've had a much better time. energy, much better focus, really much better practice, so I'm not disappointed with the way we're preparing for this game.
The Crimson Tide and Gators kick off at 2:30 p.m. CDT on Saturday in Gainesville with the game showing on CBS.
Saban said Alabama vs Florida is the kind of game the contestants look forward to.
He spoke of engagement, not something he takes lightly. "I think we all get involved in things in our lives," he said. "When you engage in things, you have a purpose. And when you have a meaning or a purpose, you are ready to make the choices and decisions that create the right habits so that you can be the best version of yourself.
He also said that sometimes things "don't create the best habits… so you must be wondering what your sense of purpose is.
"If you do this as a football player – you engage, you have a goal, you create the right habits – you will be able to do that in whatever you choose to do in your life. But if you don't, and you can't and can't persevere and can't make those choices and decisions, it's my fear that can affect your chances of success in your life. .
The answer may come from the kind of game Alabama faces on Saturday, "a really good SEC team in a tough place to play."
"We are certainly looking forward to the challenge, because it will tell us a little bit more about who we are, where we are, where we need to go, what we need to do to get there. "
Saban knows what he's talking about.
He was asked about his most memorable wins against the top 25 teams. He has a lot of choices. As of 2008, Alabama is 67-17 against teams in the Associated Press's top 25, a success rate of 79.8%. (He was also 33-11 for 75% against the top 10 AP.)
"The one that matters most is always the one that comes next because it's the one you focus on, it's the one you think about," he said. "I guess the ones I remember the most are the ones we weren't successful in and I tried to figure out why. But I can't really say there was one that was more memorable than others.
"Obviously when you win a league game you always play against a good team and there is a lot at stake and when you win them you feel good and when you lose them you feel horrible. But that's what competitive sports are and that's what you're trying to avoid: that you can be successful and that you don't have that feeling of what it's like to lose.