NMHU School of Social Work Funding Supports Child Well-Being in New Mexico | Community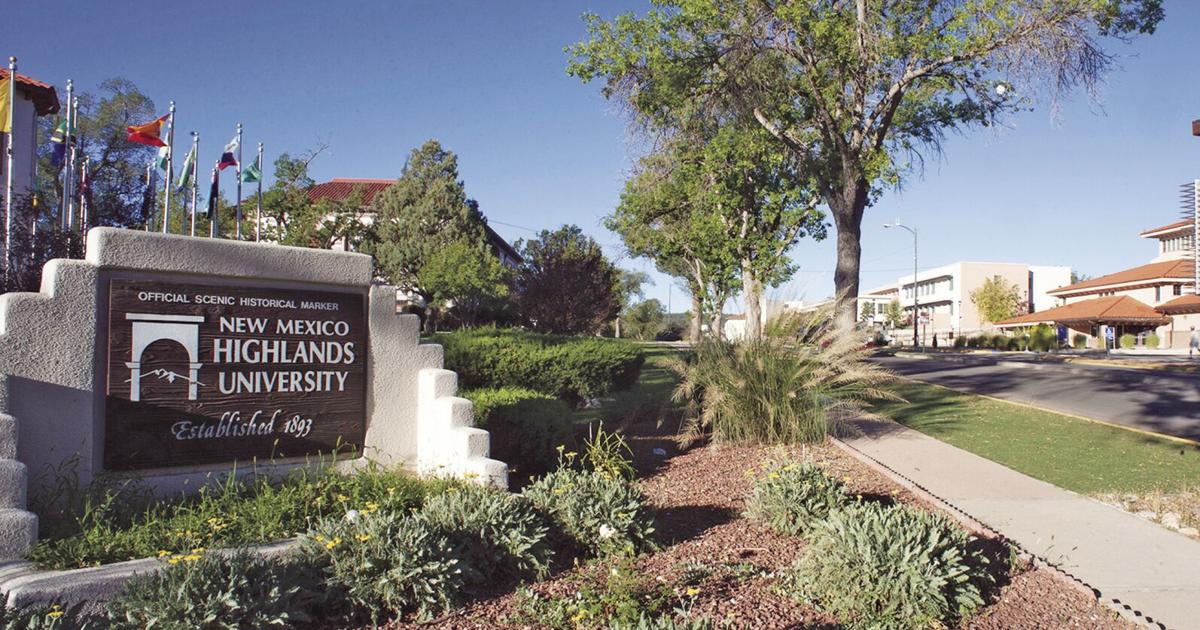 The Facundo Valdez School of Social Work at Highland University of New Mexico receives $1.6 million in federal funding annually through Title IV-E. The grant is awarded in three-year cycles, and on July 1, 2022, Highlands University renewed its regular Title IV-E funding for the start of another three-year cycle.
Title IV-E funding is for training social workers in New Mexico to work in child protection. Undergraduate and graduate students pursuing a degree in social work may participate in the Children, Youth and Families Department (CYFD) stipend program, which helps defray the tuition fees of exchange students. a work agreement for the CYFD after graduation.
Dr. Cristina Durán, former dean of the Facundo Valdez School of Social Work, oversaw the Title IV-E grant until her retirement from NMHU in July of this year. Durán said the primary goal of the funding is "to increase the number of social work graduates trained in child protection, as well as to prepare and qualify social workers for positions in child protection agencies. of childhood in New Mexico".
To receive the funding, the NMHU must match the funds the School of Social Work receives, which they have been doing for nearly 20 years. Durán said the money is essential to support the school's operating budget, including faculty salaries and the ongoing CYFD stipend program, which supports up to 32 students per year.
"About $380,000 of that $1.6 million received each year goes toward student stipends, and the stipend program is a very important way to recruit and train social workers who will work in the area of ​​child protection. childhood," Duran said. "Bachelor's students get $11,000 a year, and master's students get $12,000 a year, and that covers tuition. Anything left over is paid to students throughout the semester to cover their other expenses.
Durán said students who participate in the stipend program must complete a field internship with CYFD while in school, and for each year of the stipend program they participate in, students commit to work for CYFD for 18 months after graduation.
"So they have a job waiting for them when they graduate," Durán said. "The stipend program is an important feature of our Title IV-E funding."
According to the Kids Count report, published annually by the Annie E. Casey Foundation, New Mexico ranks last in the nation for child well-being. This ranking is based on four factors: child poverty, education, health, and family and community. In New Mexico, 26% of children live in poverty.
"Ensuring the safety and well-being of children in New Mexico is a major issue and it is tied to the high poverty rate that exists in the state," Durán said. "High rates of poverty impact the well-being of families and hamper families' ability to provide for their children adequately."
Durán said CYFD is known for strengthening families and helping children perform better while working in extremely difficult conditions. The agency offers many different services and programs to address complex and multi-faceted family challenges.
Like many social service organizations across the state, CYFD often faces a shortage of qualified employees. According to Durán, the stipend program provides highly qualified CYFD NMHU graduates with social work degrees, minimizing the number of social workers who lack social work training.
"We are in the best position to really impact child protective services in New Mexico because of our program and our training," Durán said. "I want our Facundo Valdez School of Social Work to help strengthen the workforce and CYFD because we need the best social workers we can find at CYFD. And these families deserve the best.
The Highlands University School of Social Work is named after Facundo Valdez, who co-founded the school in the 1970s. Valdez grew up in Mora and, in addition to his career as a social worker, he was known for his community organizing, his activism and mentorship. Durán said the school has maintained its strong roots and is among the strongest social work programs in the state. She joined the School in 1991 and retired this year after thirty-one years. Durán said acting dean Dr. Judy Barnstone will oversee funding for the Title IV-E grant until a new dean is selected.
"Dean Duran was an outstanding leader at Highlands University and brought many innovations to the Facundo Valdez School of Social Work," said Sam Minner, President of Highlands University. "Everyone here wishes him well in the next phase of his life."
Those interested in learning more about the CYFD Stipend Program can contact Felicia Martinez, CYFD Stipend Coordinator, at [email protected], or Sharen Maldonado, Administrative Assistant for the CYFD Stipend Program, at [email protected] .