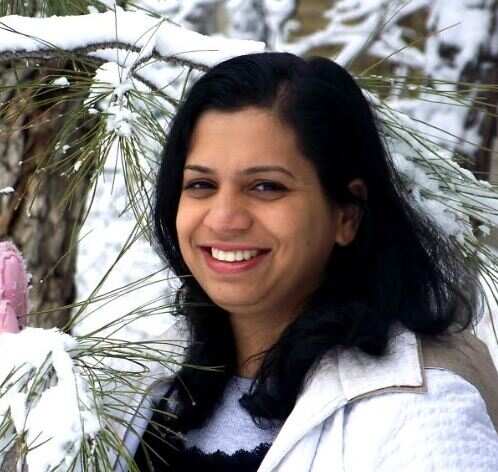 One of the Four Noble Truths taught by Buddha is that everyone suffers. My mother used to tell the story of how Buddha sent his disciples on a mission to collect alms from any household that did not suffer, and everyone came back empty-handed, proving the teaching. In "No Mud, No Lotus," renowned Buddhist teacher and author Thich Nhat Hanh elaborates on the rest of the Noble Truths, telling us that suffering ends and there is a course of action that leads to it or the emergence of happiness.
In this blog, I try to capture a synopsis of a few chapters of "No Mud, No Lotus". Most of the time I used exact phrases from the book, taken from different passages and stitched them together.
"If we focus exclusively on the pursuit of happiness, we may view suffering as something to ignore or resist. We may end up being constantly alert, losing our freedom, spontaneity, and joy. When we experience strikes, we try to mask them with all kinds of consumption, from the internet to alcohol, because we don't know how to go about it.The suffering can be physical or mental or both, but each type of suffering manifests itself somewhere in the body and creates tension and stress. Suffering is a hurt child crying out to us. But we ignore the voice of the child inside. When we cut ourselves off from the pain in our mind, we also surrender our body where suffering is stored.

Everything is impermanent. When pain arises, we need to stop and acknowledge it, not try to deny uncomfortable emotions or push them away. The teacher tells us that we can do this simply by focusing on our breath, which will cause our mind to return to our body. Then breathe in mindfully, embrace, rock or care for our great suffering with great tenderness (this acceptance of suffering is not the same as ignoring or accepting what is happening or even wallowing in it), without running away from it. Once our conscious energy has appeased our suffering, "then if we look deeply at its roots, with benevolence, we can let go of the habits that feed it and thus find a path to happiness. But unless and until we are able to deal with our suffering, we cannot be present and available to life, and happiness will continue to elude us. By looking deep into the roots and habits that feed our grief, alone or with a friend, teacher, or psychotherapist, we can "turn these organic 'waste' into compost, which in turn can become many beautiful flowers of understanding. , compassion and joy".

The author points out that "when a non-human animal living in the forest is injured, it stops looking for food or looking for a mate. She instinctively knows that stopping is the best way to heal. She finds a quiet place and lies down, doing nothing. We humans should also allow our bodies to rest, release tension and heal.

According to the author, mindfulness is the best way to be with our suffering without being overwhelmed by it. "The work of mindfulness is first to recognize suffering and then to embrace it." He suggests that schools should teach our young people about mindfulness so they know it as a way to deal with suffering.

"To be aware means to be aware. It is the energy that knows what is happening in the present moment. When we breathe in and know we are breathing in, that is mindfulness. When we take a step and know that the steps are in progress, we are aware of the steps. It is the energy that helps us become aware of what is happening just how and here, in our body, in our feelings, in our perceptions and around us. With mindfulness, we will be able to recognize our habitual thought patterns and the content of our thoughts. We begin to understand our true nature. We will be able to release inappropriate attention that fills our minds with anger and grief and nurture appropriate attention that brings us happiness, peace, clarity, and love.
Way to

to start up

Generating mindfulness is about stopping and taking a conscious breath, being aware of our in-breath and breathing, giving it our full attention, bringing the wandering mind home to unite with the body. "We feel our body more fully. We are only truly alive when the spirit is with the body. Recognizing the tension, the pain, the stress in our body, we can bathe it in our mindfulness and that is the beginning of healing.

"An unnecessary suffering that we can let go is the suffering of fear. With mindfulness, we are no longer afraid of pain. When we are no longer afraid, we become free. The teacher says that "we must resist the energy of habit that drives us to run, when we lose our freedom. We must regain our sovereignty and claim our freedom and walk as a free person on Earth. It means freedom from the past, from the future, from our worries and our fears. Without freedom, no happiness, no peace possible. The Buddha said that freedom and solidity are the two characteristics of nirvana. The walking meditation is another way to remind ourselves that life is n is available and possible only in the present moment.

"We all have the seeds of happiness which are understanding, love, compassion and insight as well as the seeds of suffering which are anger, fear, anxiety and despair within us. One way to take care of our suffering is to invite a seed of the opposite nature to arise." If you have anger, invite calm. I would add that if you feel fear, invite courage. When courage rises, fear lessens.The teacher asks you to focus on the good seeds each day and refrain from watering the negative seeds in our minds.

The teacher tells us that with mindfulness we can transform our suffering and use it to cultivate understanding and compassion, first for ourselves and then for others, because these feelings can heal us and increase our happiness. Without them, we feel totally alone, isolated and unable to relate to others.
"When you get angry with a loved one and are in pain, you practice mindfulness to avoid wanting to punish the other person, because you recognize that there is already a lot of pain inside them. The most effective way to to show compassion to another is to listen".
One thing I wish the author had mentioned is the importance of setting appropriate boundaries that emphasize our freedom, which is something many compassionate people struggle with. But perhaps it can be seen as included in letting go of our habits of fear and being compassionate towards ourselves.
Just as mud is necessary for the growth of the beautiful lotus, "without suffering there is no happiness. The hardest thing to practice is not to let despair overwhelm you. But the truth is that suffering is a kind of mud that we can use to generate joy and happiness.
There is much more to the book than that, including practices, exercises and mantras to help us on the journey of life and to learn "the art of transforming suffering". Read !!
END OF ARTICLE