Posture Support Pillow – Spinal Alignment/Relaxation for Reading Product Launch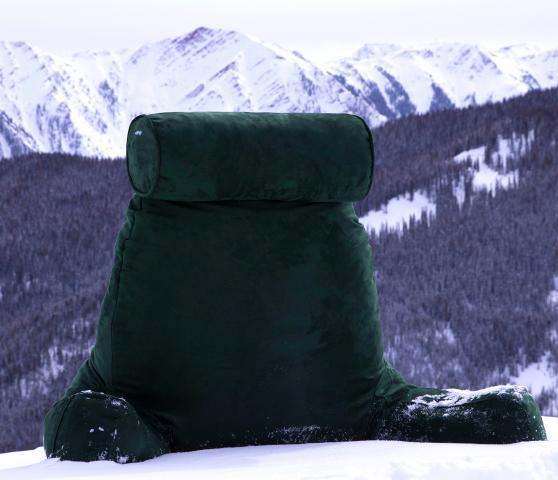 Madison Heights, USA – June 28, 2022 —
Husband Pillow, an online store specializing in comfort and support pillows, has launched updates to its website, including information about the uniquely comforting Husband Pillow and its uses for relaxation, pain relief pressure, spinal alignment and breastfeeding.
For more details, please visit https://www.husbandpillow.com
The Husband Pillow product line has recently been updated to include two new variations of the classic pillow, the Aspen Edition and the Fab Faux Fur line, both of which continue to meet Husband's standards for comfort and support. Husband pillow.
Many people suffer from back pain without realizing that there are simple solutions for comfort and relief. Often back pain stems from incorrect sitting posture without the proper support for the spine, neck and head. This is especially common in people who spend a lot of time in bed, whether for comfort, health or after surgery.
The Husband pillow was designed not only for comfort and relaxation, but also to provide proper back and neck support. Sturdy and fully formed, the item serves as a backrest that supports the upper body using shredded memory foam and an adjustable design to relieve pressure on the spine and eliminate sore spots while preventing the formation of new ones.
The patented ergonomic construction of the Husband pillow can help relieve pressure on the spine, lower back and hips by promoting blood circulation. It may also be beneficial for relieving pain and numbness in the back, sciatic pain, pain from herniated discs, and pain from tailbone injuries.
The shredded memory foam-filled design allows for temperature regulation while the pillow is in use, making it breathable and well-suited for those who need support for long periods of time.
With the latest announcement, Husband Pillow continues to be committed to providing high quality customer support and comfort, in addition to supporting important causes, as the company also contributes to The Ocean Cleanup with every sale.
One satisfied customer said, "I've been using a husband pillow for 3 months. I had tried other back support pillows, but they were too low and did not provide the required comfort. This pillow is large and provides full support for my back. The neck pillow is very well designed and can provide neck support in multiple positions and heights.
Additional information can be found at https://www.husbandpillow.com
Contact information:
Name: Mark Brown
E-mail: Send an email
Organization: Husband Pillow
Address: 32655 Industrial Drive, Madison Heights, Michigan 48071, USA
Website: https://www.husbandpillow.com/
Build ID: 89076013
If you detect any problems, problems or errors in the content of this press release, please contact [email protected] to let us know. We will respond and rectify the situation within the next 8 hours.
COMTEX_409332208/2773/2022-06-27T20:06:20