Pursue a Career for Happiness, Not Jobs – The Quinnipiac Chronicle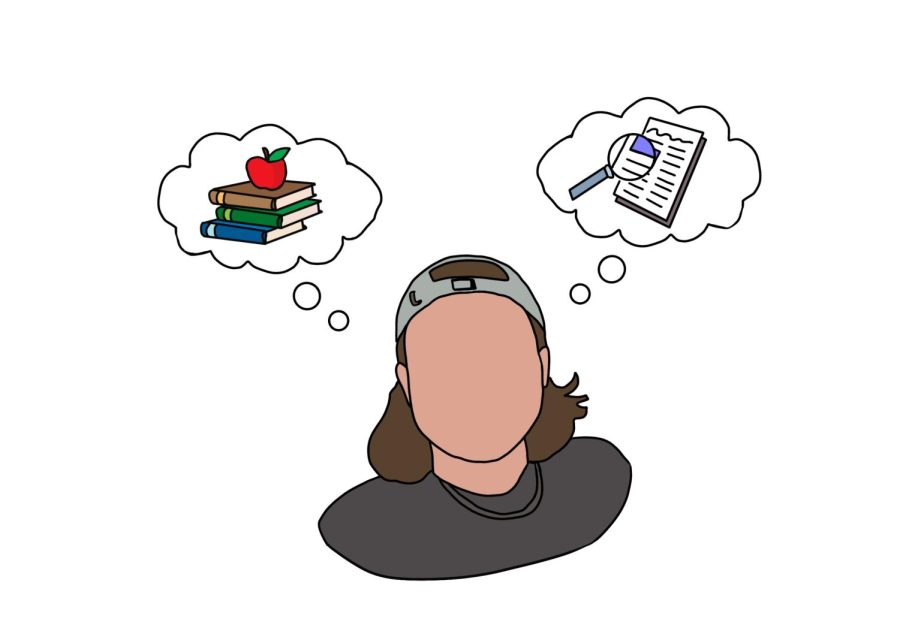 By the end of my first semester in college, I had identified myself as a journalist. A freshman in the 3+1 communications program and a member of the editorial board of the school's student newspaper, I was known to many as the kid who always takes pictures and writes for The Quinnipiac Chronicle.
So what is the purpose of this article? I'm no longer a journalism major. Instead, I will pursue a career in my lifelong passion: teaching.
Since I was about 6 years old, I was a teacher. I remember going out of my way to help kindergartners learn to swing or use the monkey bars during recess. In class, I finished my work quickly
have time to help my struggling classmates.
As I got older, I took this mindset more seriously. On a night excursion in sixth grade, I spent most of
my time hanging out with an autistic student. I would have supported him no matter what, but his usual assistant couldn't make the trip with him, so I took it upon myself to make sure he was comfortable and safe.
In high school, my first job was as a baseball umpire for the local Little League program. My main goal was to make sure the kids were smiling and having fun. Between innings, I would warm up with them and talk to them about playing college or their favorite MLB players.
Today, I have two part-time jobs at the YMCA. During the school year, I am a teacher in a program called "School's Out", which provides child care for parents who go to work early or stay late. For the past four summers I have been a camp counselor working primarily with children ages 7-10.
All I did over spring break was work on the School's Out program with some of the most wonderful, brightest kids I've ever met. A few days after returning to campus, all I could think about was how happy this job and the kids made me.
That's when I realized: I need a career that puts my happiness first. Don't get me wrong, I
would have been a great journalist, but would I have been happy?
My only goal in life is to have a family. I imagine myself in a role similar to that of my father, a teacher who spends time with his children at home while doing everything in his power to make his students happy.
This lifestyle would be impossible if I continued in the world of journalism. Most news writers and editors now work from home. A study by the Reuters Institute and the University of Oxford found that 79% of news outlets have pledged to be remote only.
I couldn't live like this. It would also be impossible to maintain a separation of work and family. The on-call availability of a journalist was also a drawback, as I am someone who needs space for my personal time.
I want others to see this as a mature change and not a rash decision. When I told my friends and teachers about it, the most common reaction I got was, "Do you really wait? Why?" and "Since when do you want to be a teacher? But one teacher's reaction stuck with me.
They sat next to me and said the following: "I would like you to tell me about it. I could have talked you out of it. That's not an answer anyone going through a career change wants to hear. After a week of turmoil, guilt and regret, the last thing I want is to feel this again.
Although the intention might have been different in their heads, it made me feel like I made the wrong decision. I was very disappointed to hear this from a respected professional in the field of journalism, but I kept reminding myself that I was doing the right thing.
I look forward to absorbing all the new information needed to become an elementary school teacher. All students considering a new career should know that whatever decision you make is right for you. There may be people you surprise, but it's your life and only you know what's best for you.