SENIOR SPOTLIGHT: The links between gratitude and happiness | Lifestyles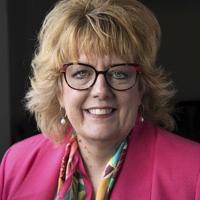 Valentine's Day is a great time to show gratitude to those you love. Gratitude is a positive emotion that involves being thankful and thankful.
In positive psychology research, gratitude is strongly and consistently associated with greater happiness. Gratitude helps people feel more positive emotions, savor good experiences, improve their health, cope with adversity, and build strong relationships.
For years, researchers have published studies on the effectiveness of gratitude in boosting your immune system, lowering your blood pressure, making you more optimistic, reducing depression, improving your relationships and helping you cope with even crisis. the deadliest. In addition, it is accessible to all and completely free!
People who are grateful know that a grateful attitude can take work. It doesn't always come naturally, especially in the most difficult times. At times like these, grateful people strive to keep a good perspective.
Here are some daily tips for living a more grateful life.
Every day, say aloud three good things that happened.
Keep a gratitude journal. If you are having a bad day, you can browse through the pages of accumulated blessings in your life.
Say thank you to your partner, loved ones, and people who have done something good.
Cool down a hot temper with a quick gratitude inventory.
Thank you. Gratitude doesn't always have to be centered on what others have done for you.
Savor the good times.
Check the silver linings. Even life's toughest challenges have certain benefits – you just have to search to find them.
Look outward. Empathy for others can trigger feelings of gratitude.
Change your point of view. If you're struggling to find something to be grateful for, put yourself in the shoes of someone who is experiencing greater misfortune than your own.
To recap: Cultivate gratitude and appreciation by noticing and appreciating the little things and practicing daily.
Valentine's Day is Monday. Whether it's your first Valentine's Day together or your 35th, it's a great opportunity to show gratitude to the person you love.
Maureen A. Wendt is President and CEO of The Dale Association, a non-profit organization that provides mental health, home care, caregiver support and adult enrichment services. For more information, call 716-433-1937 or visit www.daleassociation.com.