Singapore announces significant relaxation of COVID-19 protocols – The Diplomat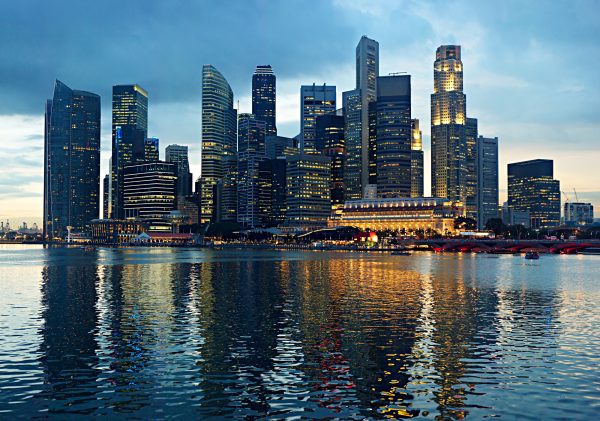 Beat ASEAN

|

Society

|

South East Asia

The city-state has finally scrapped its strict outdoor mask mandate, as it takes a decisive step towards "living with" the virus.
Singapore is finally changing its COVID-19 strategy, joining a number of its Southeast Asian neighbors in the transition to "living with" the virus. In one television addressPrime Minister Lee Hsien Loong announced that Singapore will ease most of its pandemic restrictions, including outdoor mask mandates, from March 29.
Singapore will lift quarantine requirements for all vaccinated travelers from April 1, joining a number of regional partners – including Malaysia, Indonesia, Thailand, Cambodia and the Philippines – who have announced or have already taken a such measure. Under the new rules, all fully vaccinated travelers and non-fully vaccinated children aged 12 and under can enter Singapore without having to apply for an entry permit.
The city-state also dropped its requirements to wear masks outdoors and doubled its limits on social gatherings from five to 10 people. "Our fight against COVID-19 has reached a major turning point", Lee said in his speech. "We are going to take a decisive stepand to live with COVID-19. According to Lee, Singapore will remove the 10:30 p.m. curfew on restaurants and liquor sales and allow more employees to return to their workplaces.
Lee also said Singapore would "significantly streamline" testing and quarantine requirements, making overseas travel easier. "Return to a more normal life, enjoy larger gatherings of family and friends, go out mask-free or reunite with loved ones overseas," Lee said. "But don't throw all caution to the wind."
Singapore was one of the first Asian countries to develop a strategy for living with COVID-19, but was forced to put plans on hold when the Delta variant triggered severe outbreaks in Southeast Asia in mid-2021. . Despite the achievement of a 80% vaccination rate in September last year, the country saw the number of cases soar to around 3,000 a day in November, leading the government to keep strict social and travel restrictions in place.
The numbers have increased further in recent months with the advent of the fast variant of Omicron, reaching a peak of 26,032 infections on February 22, but the relatively mild and fast-burning nature of the variant, which has led countries like Indonesia and the Philippines to see sudden spikes followed by equally rapid drops in case numbers, has led the government to make a decisive shift towards treating COVID-19 as endemic. On Wednesday, Singapore recorded 8,940 cases of the disease.
Although life has not fully returned to normal – masks will still be required to be worn indoors, for example, and the onerous restrictions on Singapore's migrant worker movement will remain in place – it's a relief to the city-state's 5.7 million residents, who have faced some of the most onerous mask mandates and restrictions of all. countries outside of China. "After this major step, we will wait a bit to let the situation stabilize," Lee said in his speech. "If all goes well, we will relax again."