Stop the madness! Create a "new" normal | Newspaper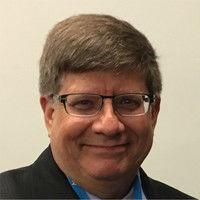 [ad_1]
Stop the madness! As the pandemic increased, elected officials prevented the economic crisis and human suffering. Now, many emergency actions will expire. Sadly, too many West Virginia families and children are caught between partisan economic policies and their well-being. These same officials must act now.
West Virginia needs a long-term, sustainable plan to improve economic prospects and well-being. As Congress considers clawback legislation, there is an opportunity to invest in West Virginia families and children by extending Child Tax Credits (CTCs), reducing child hunger, providing meals for children all year round and with paid leave.
In fact, going back to "normal" does not make sense.
Families and children in West Virginia struggled before the pandemic and have since multiplied. Many have been affected by the loss of jobs, adjustment to distance schooling, few childcare options, and limited access to health and social services. For many, it was a return to hopelessness and despair. Stop the madness by creating a "new" normal! Otherwise, the impact will multiply.
A "new" normal should begin with investing in families and children.
First, 448 economists agree that the current CLC has stabilized the lives of millions of children, including 170,000 children in West Virginia. Extension promotes long-term prosperity. The CTC expansion lifts parents out of poverty by reducing taxes for each eligible child. It gives families hope, self-determination and incentives to seek employment.
Facts trump foolish thoughts!
According to the Urban Institute, a CTC until 2025 will reduce child poverty from 14.2 to 8.4 percent. 4.3 million fewer children or 40% will not live in poverty. For West Virginia, 93% of children or 22,000 children would benefit from an expansion.
Second, we must strive to end child hunger. The pandemic has exacerbated this long-standing crisis. It's not a crazy idea when the current CTC has resulted in less food insecurity and the ability to buy school supplies, clothing and pay utility bills. According to the US Census analysis and survey, food insecurity ranged from 11.8 to 20 percent in the United States. West Virginia was ranked seventh among households reporting a food shortage.
Stop the madness by extending the CTC and strive to end hunger! Eliminating hunger in children has positive health effects and a greater likelihood of being regularly employed later in life.
Third, providing meals for children year round provides predictability. Eligible low-income children miss meals in the summer. It's not fair when West Virginia kids rely on free or discounted meals during the school year to be cut off in the summer. During the pandemic, policymakers set up the P-EBT program to provide additional dietary benefits to children who missed meals during school closings. Through this program, every low-income child had access to meals for the first time so that they could grow, learn and thrive. A model similar to the year should be adopted.
Ending hunger with year-round meals will reduce the long-term adverse effects on the learning, health and resilience of West Virginia children for the rest of their lives. Lifting children out of poverty with enough to eat are proven ways to improve children's health. This is not crazy!
Finally, it makes no sense for parents to choose between the well-being of their children and employment. Paid time off eliminates the choice between looking after the family or keeping a job. Yes, business instability. When kids get sick or emergencies arise, parents in West Virginia shouldn't have to choose between care, paying bills and acute unemployment. In fact, most West Virginia does not have access to unpaid leave.
Paid time off minimizes corporate instability. For businesses, this minimizes turnover, hiring and training costs. It protects workers against health and economic shocks and gives parents the opportunity to look after the well-being of a child and concentrate on their tasks. The investment will strengthen the next generation workforce and provide businesses with stable jobs.
Families and children in West Virginia were victims of poor policies and assumptions, misaligned funding priorities and tax loopholes long before the pandemic. Demand that lawmakers do what's right for the economic development and well-being of West Virginia: expand the CLC, reduce hunger, ensure children have summer meals, and offer paid time off.
Adopting the status quo, giving in to vested interests, and succumbing to group thinking is foolish. Stop the madness by creating a "new" normal and pass the clawback bill! Families and children in West Virginia deserve better.
– Douglas E. Anderson is a health administrator, author and educator. He is chair of the Eastern Panhandle Health and Human Services Collaborative's health working group. His passion is to develop integrated community health systems and coach leaders on how to leverage the social determinants of health. His thoughts are his and do not represent any organization. He lives in Martinsbourg. He can be contacted at [email protected]
[ad_2]