"The pandemic has eroded the gains made on child wellbeing. Achieving the SDGs seems difficult'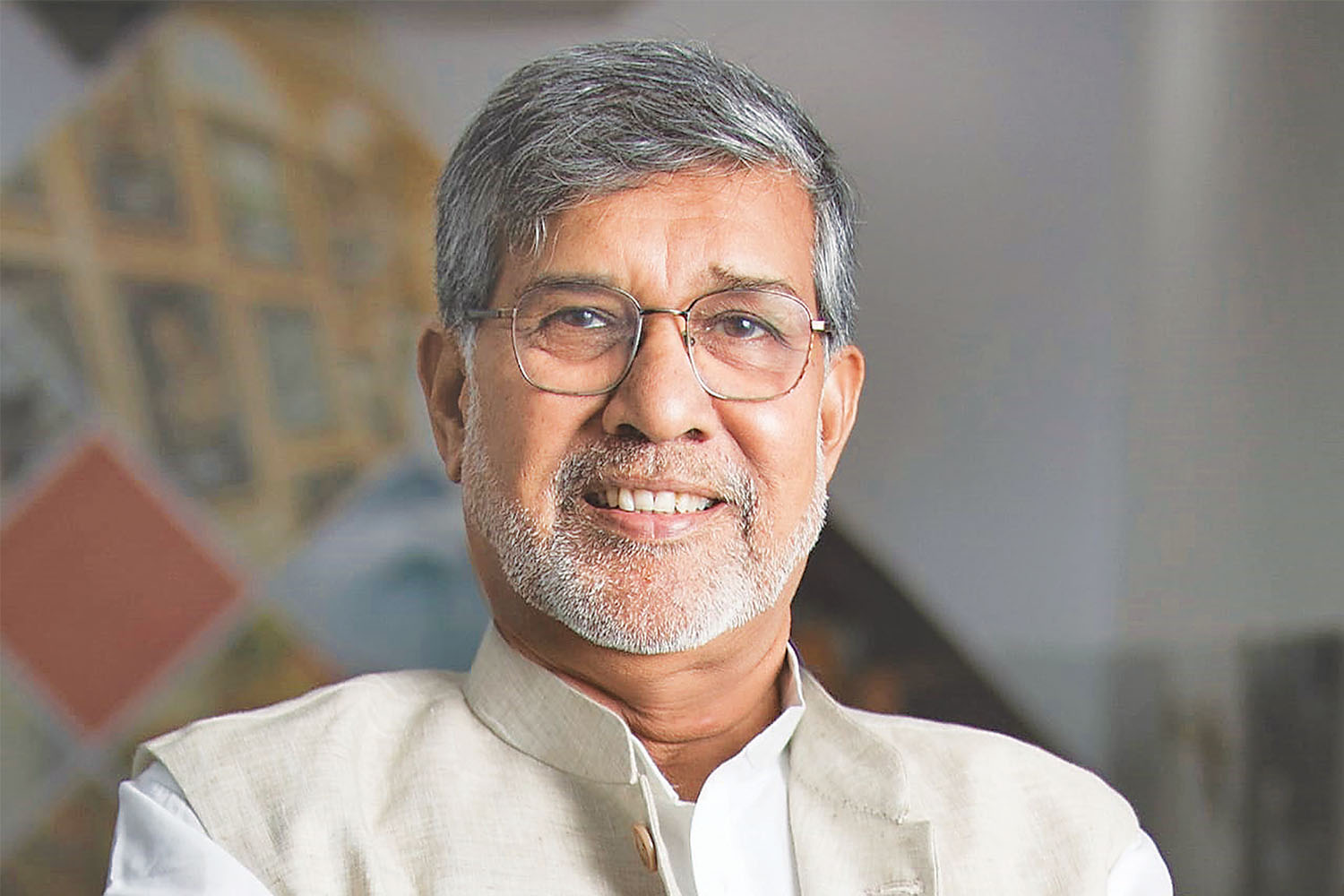 Kailash Satyarthi, India's Nobel Peace Prize laureate, has made an enormous contribution to upholding the rights and welfare of children, not only in his native country, but also in Nepal and other countries. His organization, Bachpan Bachao Andolan (Child Safeguarding Movement) has rescued thousands of Nepalese children trafficked to India to work in factories, circuses, dance bars and even brothels. As an advocate for the United Nations Sustainable Development Goals, he called on developed countries and wealthier communities to contribute to the education, health and well-being of children in developing and low-income countries. like Nepal. Satyarthi, who is currently in Nepal, spoke to the Post Binod Ghimire on the situation of children, particularly after the Covid pandemic. Excerpts:
As the Covid pandemic has affected all communities and people of all age groups, children are no exception. What do you think has been the impact of the pandemic on children in Nepal and India?
India and Nepal both face the problem of child labor, child trafficking, out-of-school children, child sexual abuse, child malnutrition and school dropout among others. These problems will get even worse if concrete and rapid actions are not taken, not only by the government but also by society. The situation is serious. Children who have not been able to participate in the teaching-learning process due to the Covid pandemic are unlikely to return to their schools, not only in Nepal, but in all parts of the world.
Before the pandemic, Nepal had made impressive progress in child health and access to education. But now most of those gains are lost. How long do you think it will take to regain those losses?
I admire the Nepalese government and especially its Prime Minister, who has been very sensitive to children's issues. However, Nepal or any low-income country alone cannot effectively address these issues until the global commitments, which have been repeatedly made for these countries, are not met. Commitments to the health, education and overall development of children must be kept. It is very necessary because the Covid pandemic should have taught us that the world is interconnected and interdependent and that no problem can be solved in isolation.
We have also seen the response of rich countries like the United States and European countries, and their support for low-income countries, especially Africa, has not been satisfactory. In the post-pandemic world, there has been an increase in child labor and child trafficking. Children, especially in Africa, have suffered greatly from the pandemic. It is the moral responsibility of world leaders, especially those in industrialized countries, to support and sustain those who have been left behind.
So are you saying that tackling the impacts of the Covid-19 pandemic is not possible without collaborative efforts?
Of course, the world must collaborate. Therefore, Laureates and Leaders for Children – a group of 40 Nobel laureates and 50 world leaders, including many former prime ministers, presidents, kings, queens, princes and princesses – have worked to ensure that countries to low income benefit from social protection. Low-income countries should also increase their budgetary allocations for social protection and child welfare, but this is also the responsibility of rich countries.
Only 1.4% of what Europe spends on its social protection program can provide social protection, including education, healthcare and well-being for all children and pregnant women in developing countries. development and low income. We therefore call for a global fund for social protection. As an advocate for the United Nations Sustainable Development Goals, I pushed for the creation of such a fund.
While we talk about collaborative efforts, the South Asian Association for Regional Cooperation, the regional platform for countries in our region, remains extinct. How do you see this?
Of course, even the SAARC must be active. We know that due to the pandemic situation, countries' priorities have changed as they focus more on vaccinating their own populations and providing relief. Thus, issues like the SAARC could have taken a back seat. Hopefully things will gradually return to normal. We need to have a very dynamic and strong SAARC. I support all kinds of regional forums. They have the European Union, there is the African Union and I believe SAARC must be strong.
A majority of children, especially in rural parts of Nepal, did not have access to alternative learning platforms during the pandemic. Do you think the pandemic will increase inequalities between children?
It is unfortunately a global phenomenon. Those who were wealthy and intelligent enough had the opportunity to study while others did not. Likewise, the wealthy class made more profit during the pandemic. At the height of the pandemic, a new billionaire was born every two and a half days.
We need about $23 billion a year for the education, health care, protection and welfare of all children and pregnant women in marginalized communities in developing countries. Considering what the wealthy have earned during the pandemic, that's not a big sum. All we need is a proper action plan to tackle the issues facing children.
While we wait for the support of the wealthier nations, shouldn't the affected countries themselves invest more in the health and education of their children?
Sure. What I said was that on the one hand, the international community and the richer countries must provide support to the countries affected, and on the other hand, the low-income countries themselves must show interest and political will to meet the challenges posed by the pandemic.
Is it now possible to achieve the Sustainable Development Goals by 2030?
It now seems difficult and demanding. Most goals are off track now. Each sector should consider the objectives as its own and not just those of the government. The government must take the initiative, but the private sector, civil society and everyone must work together to achieve these goals.
In your address to the 74th United Nations Health Assembly last year, you called on health ministers around the world to develop a costed action plan and task force to reach the poorest children and the most marginalized. Has there been any progress towards this end?
There has been progress in some parts of the world, but unfortunately when it comes to child labor I am very angry. In the four pre-pandemic years – from 2016 to 2020 – the number of working children increased for the first time in two decades. Previously, it fell and we were happy. But during these four years, the number of working children has increased from 140 million to 160 million, which can in no way be justified. And the reverse progress has happened against the backdrop of a global commitment to end child labor by 2025. We have failed our children. There is no excuse for this.
The world cannot hide behind the pandemic when it comes to the welfare of children. We have enough resources and we must use them to mitigate the effects.