Vijay Suriya Says Practicing Gratitude And Happiness Is The Need Of The Hour: Vijay Suriya | Kannada Movie News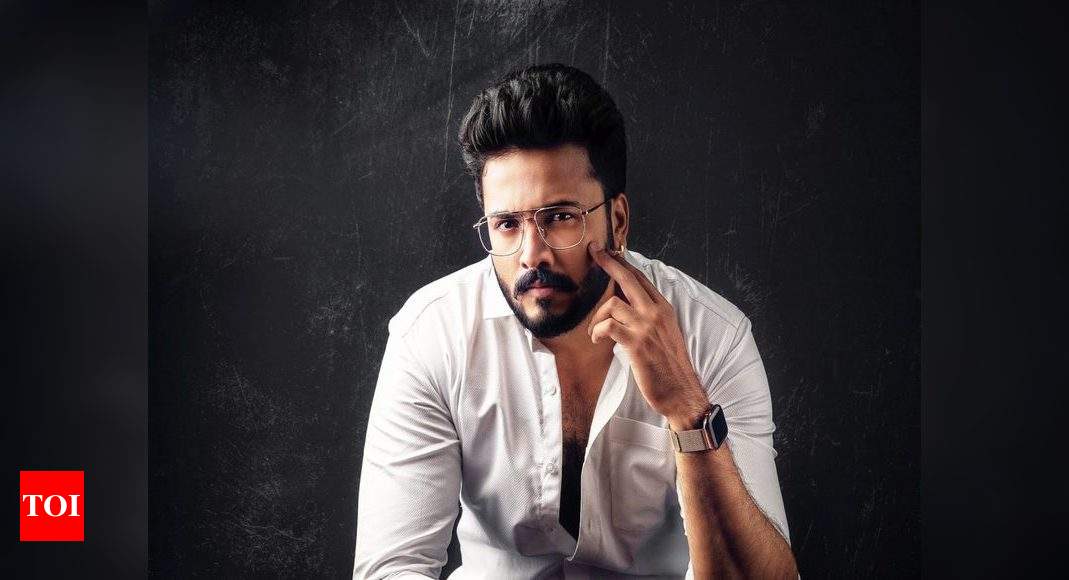 Actor Vijay Suriya has enjoyed fatherhood since last year, even as the pandemic hovers over our heads. He recently met us in a frank conversation during a video interview, where he explained how this period had also been a great learning experience. Excerpts …
Your photos and videos with your son are a hit online. Tell us about him …
I was lucky to have enough time to spend with my son. My routine is with him for three hours in the morning and evening. I engage him by playing with him and running with him. He has an established routine so I don't bother him. He wakes up and spends his time with his grandmother who, after her bath, takes him to the puja room that he wants to visit daily. After his breakfast is when I play with him. I hire him again in the evening after his afternoon nap until late at night. He turns out to be a different personality in the photos. I guess he's photogenic and not shy. He likes the camera and gadgets in general. He likes the phone a lot, which is not ideal. We have no choice but to keep him engaged while we feed him.
What lessons have you learned from being a parent?
I have the impression that fatherhood is less stressful than motherhood. But my son taught me a lot of things. Patience is at the top of the list. It also taught me to be resilient, motivated and determined. I learned from him to persevere if I want something in particular. He's adamant when he wants something and is there until he gets it. I know it's cute now and maybe it will be harder to deal with when he grows up. But, this is a good lesson for me – try and try until you are successful.
Fans look forward to seeing you back on the small screen in a series …
I'm waiting for my Veeraputra movie to be finished and then to do a good TV show. I have been working on pre-production since the last lockdown. We were all set to have the muhurtha on April 25th and start filming from April 26th. But then the lockdown was imposed. I was disheartened, as I had worked on my look for the first show of the film and couldn't wait to start filming. Most of the TV deals I get require that I be clean shaven. So it was a bit hard. There are discussions for new projects, since television has been a big part of my life. I want to go back to the set of a daily series. I'm just waiting if a character needs a look like this, then I could start filming right away.
Your next film will be a break with your usual image …
I've always liked action movies. But I'm a little uncomfortable thinking that there are risks involved. I can't wait to see how people accept me like this. I have to give people options to see what works for them. Veeraputra is going to be a challenge, as it involves three different looks and shades, so I have to work on myself physically and mentally for each look, which is very exciting.
Your fans are complaining that you are not on social media as much as they would like. Why is that?
I have already deactivated my account twice, because I knew somewhere that it was not for me. Social media has a tendency to become a constraint, where people want to share something good or bad. I don't want to personally share how I feel. I was forced to access social media by my wife who is in digital marketing. I only use it to showcase great personal or professional accomplishments. At one point I was spending a lot of time on social media earlier than I just had to break that cycle. I believe in real and individual interactions; social networks hide much of reality.
But have you seen a change during this pandemic in this use of social media?

Social media is now being used for good things; the pandemic has brought humanity together. What I realized during this lockdown is to be grateful for everything I have. We need this change in humanity in general. Practicing gratitude and happiness is important. Doing little things to be happy, like sitting down with loved ones and enjoying their company, is as easy as it gets. We need to be thankful for things like food, shelter, and clothing. We are now focusing on the essentials rather than luxury. This change is good. The pandemic has brought this to the fore and people shouldn't forget it. We have short memories and tend to forget things easily and quickly. We don't need too many material things. I will say #PracticeHappiness is the need of the hour.
Did the pandemic bring out your introspective side?
I have always been spiritual and have looked for things that are not tangible. I'm trying to understand the reason for our existence. We start to ask ourselves questions, especially when we have people calling out our names and showering us with so much love. I wonder what I did. It's not my talent or my appearance, it's a blessing. I always wondered where it came from. It has always interested me, but this confinement gave me the opportunity to think about it more. It has become my den to meditate and do introspection. We have so much time, so I spend many hours thinking and doing nothing else. This answers a lot of questions. It made me realize that paradise can be found from the comfort of our homes and we can be thankful for it. Living a simple life can give you that awareness. It's difficult, but it's something we have to learn.